How to Budget for a New Kia Vehicle | Wesley Chapel, FL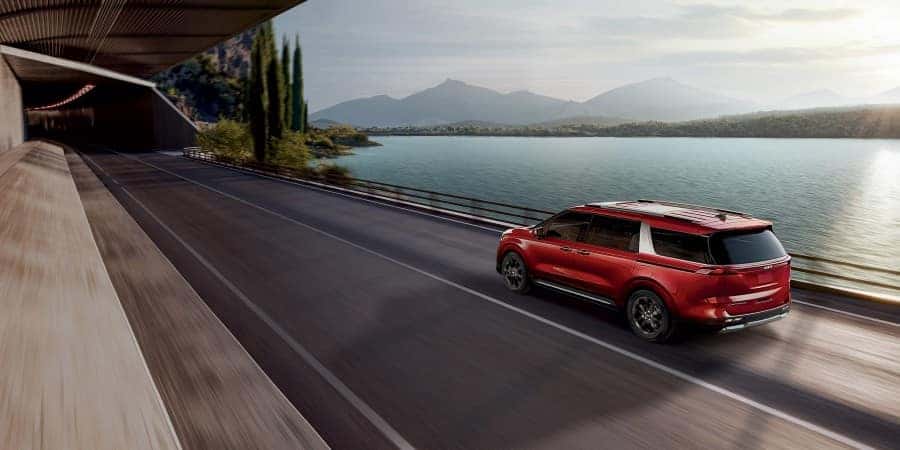 Buying your first car can be somewhat daunting. But if you know how to budget for a Kia vehicle and the next steps to take, you'll be well on your way to enjoying your new ride. Our team at Kia of Wesley Chapel put together this guide in hopes that it will help you get into the car of your dreams.
Monthly Payments
The main thing you need to be aware of when buying a new car is how much you can afford to spend on monthly payments toward your loan. Unless you're able to provide the full cost of the car on the spot, you will be making a payment each month toward your lienholder until it is paid in full.
You will also want to think about how long you want to make these monthly payments. Most loan terms range from 36-72 months (or 3-6 years), with most people taking longer to pay off their cars. The longer your term is, the more you'll pay in interest, but you will often find lower monthly payments as a result.
NerdWallet suggests utilizing the 50-30-20 rule with budgeting, where 50% is used for needs (like your monthly car payment), 30% is for wants, and 20% goes toward savings. When calculating your income and how much you can spend on a car, consider your other non-car-related expenses like rent, utilities, groceries, etc. But be sure you can still put away some money for fun as well as emergencies.
Your credit score will also affect your car-buying process. If you maintain a high score by paying bills on time and having various lines of credit, the better your chances are of receiving a loan from a financial institution. Not to mention, you might be able to get a bigger loan with a lower interest rate if a bank sees you as reliable with finances.
You'll also need to consider other factors of your total car cost like the loan's interest rate and if there are any deals or bonuses for the Kia you're considering. We frequently offer extra discounts and special offers on our lineup of vehicles, so you're sure to find something in your budget!
Down Payment
Before you make any monthly payments, you might have the ability to make a sizeable down payment on your new Kia. This method of paying for your car is ideal, as it helps minimize the size of your loan. We do not suggest using the entirety of your life savings to make a down payment, though. Be mindful of your other needs when calculating vehicle costs.
To help determine what you can afford, use our helpful payment calculator. You simply input the total vehicle price, the targeted interest rate, the loan term, and a down payment. If it's your first time buying, you won't have a trade in value to input. Play around with the numbers to see if you can get the ideal monthly payment you want and set your savings goal on that.
Additional Costs
Keep in mind, that when you buy a new car, you'll have to think of other expenses. This includes any repairs or maintenance that isn't covered by the car's warranty. Car insurance requirements vary by state, but all states require some form of coverage. That's an additional monthly cost to consider. And if you want to customize your new Kia in any way or add any available packages, that's more money as well.
Consider Leasing
After looking at all that comes with buying a Kia, you might need to reassess what you can afford and what you want in your new car. If buying new isn't right for you, we also offer leasing as an option, which usually allows you to make lower monthly payments. You also get to drive some of the latest Kia models without worrying about a loan.
If you're not sure which new Kia model you want to buy or what to expect with your first Kia, feel free to stop by and see us or reach out to our team at Kia of Wesley Chapel.