Proud to Serve Wesley Chapel, FL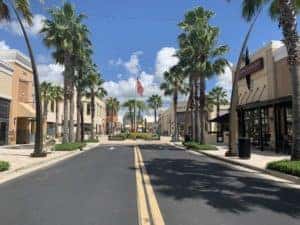 We at Kia of Wesley Chapel are proud to serve the residents of Wesley Chapel, Florida, and the surrounding communities. We enjoy being part of this thriving community that has so much to offer its residents and visitors. Here a few reasons why we love calling Wesley Chapel home.
Shopping and dining
The Shops at Wiregrass is the perfect spot for incredible shopping. With an eclectic collection of retail shops, we never have a problem finding a thoughtful gift for our loved ones. Not only does it provide great shopping spots, it also hosts year-round events to help bring the community together. Plus, it's open-air layout embraces the enviable Florida weather, and it boasts several of our favorite restaurants, ideal after a long day of shopping or work.
Tennis, anyone?
The Saddlebrook Resort serves as Tampa's premier resort, featuring tennis, golf, and spa. The luxury resort includes a nature preserve that stretches across 480 acres, offering a picturesque setting for biking, walking, jogging, and bird watching. The fitness center has the latest equipment while the Sports Village provides sand and grass volleyball courts, a FieldTurf sports field, and a basketball court if you're feeling competitive. To get out of the Florida heat, you can choose among one of three pools to cool off.
Take in a show
Film buffs can attest that the Cobb Grove 16 Theatre is a great place to view the latest blockbusters. The luxury theatre offers in-moving dining, 12 screens, and high-end restaurant.
Go for a spin on the ice
Whether you are a novice or experienced skater, you'll have a ton of fun at the Advent Health Ice Center. If you prefer to keep your feet warm on the sidelines, you can still enjoy the ice center cheering during a hockey game or figure skating event.
There is no shortage of things to do, see, and experience in Wesley Chapel. That is why we at Kia of Wesley Chapel are thrilled to serve you.