Understanding GAP Insurance in Wesley Chapel, FL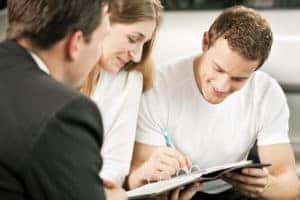 Congratulations on buying your first vehicle from Kia of Wesley Chapel in Wesley, Chapel, Florida! You have done the research and chosen the perfect Kia model for your driving needs and secured financing that fits your budget. But, before you drive off the lot, it is important to protect your investment. One way to do that is with a GAP insurance policy.
GAP Insurance basics
Guaranteed Asset Protection is an optional, supplemental insurance policy that works with your current comprehensive and collision coverage. At the time you make a claim, GAP insurance bridges the "gap" between the cash value of your car and the amount of money left on your loan. For example, if your car's cash value is $15,000, but your auto loan has $20,000 on it, you would have to come up with the remaining $5,000. That is a pretty high price to pay for a car that is a total loss after an accident; a GAP insurance policy would cover the difference, helping to save you from a stressful financial burden.
GAP insurance is a secondary or supplemental source of insurance that can mimic the protection offered by your current comprehensive and collision insurance plan including damage from theft, vandalism, accidents, as well as loss from a flood, hurricane, tornado, and fire.
Leasing and GAP insurance
If you are leasing a vehicle, you might not need to invest in a separate GAP insurance policy. Some lease agreements include a waiver or clause that releases you from paying the difference in the event of an accident or car loss. If you are leasing a vehicle, make sure to review your lease carefully for this information so you will be protected no matter what.
Contact the finance department at Kia of Wesley Chapel with your questions about GAP insurance and financing a new vehicle. At Kia of Wesley Chapel, we make financing a new ride as easy and painless as possible.