What to Bring with You When Buying a Car from Kia of Wesley Chapel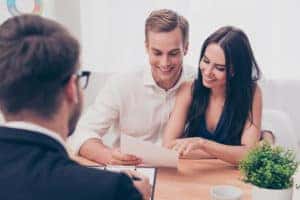 Are you shopping for your first car? Whether you're considering the quirky Soul, the versatile Seltos, or the eco-friendly Niro hybrid, Kia of Wesley Chapel is here to make your first vehicle purchase rewarding and stress-free. To make the experience as easy as possible, here are the items and documents you should bring when buying a vehicle here or at any other Florida dealership.
Driver's license: When you buy a vehicle at Kia of Wesley Chapel, we'll ask you to see your driver's license as proof that you're legally allowed to drive.
Proof of insurance: You have to be insured to drive, so you'll need to show proof of coverage when you buy a vehicle in Wesley Chapel, Florida.
Payment method: If you're making a down payment (or covering the full amount) with cash or a check, don't forget to bring it with you when you visit the dealership.
Credit report: Make sure you have your credit history and credit score on hand when you visit the dealership. This should give you a good idea of what kind of financing terms you'll be able to get.
Loan preapproval information: If you've been preapproved for a vehicle loan through a bank or credit union, you might be issued a blank check for a specific maximum amount. If you don't have a loan check, you should still keep your preapproval information handy to help you negotiate financing through the dealership.
Proof of employment: If you get financing through a dealership, you'll want to a recent pay stub or other proof of employment to show that you can make monthly payments without any issues.
Rebate and discount information: Check beforehand to see if you're eligible for any vehicle rebates or discounts from the dealership or manufacturer. If these include eligibility requirements — like a military or student rebate — make sure you bring along proof that you're eligible.
Here at Kia of Wesley Chapel, we work hard to make your first car purchase a positive experience. So, remember to bring these items along when you're shopping for your first Kia vehicle! And make sure to read up on our First Time Buyer Program.