3 Kia Models Make Best Cars for The Money List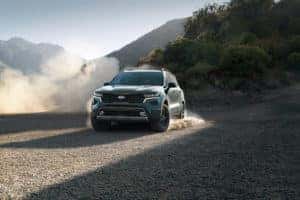 The Kia Sorento, Soul, and Forte each won in their respective segments to secure a spot on the U.S. News & World Report List of the "2021 Best Cars for the Money."
The 2021 Kia Sorento earned the title of Best 3-Row SUV for the Money. The 2021 Kia Forte took home the win as the Best Compact Car for the Money. The 2021 Kia Soul bested its competitors to be named the Best Subcompact SUV for the Money.
The U.S. News' staff used several criteria to determine the winners including reliability and safety data, reviews from automotive journalists, pricing from TrueCar, and five-year total cost of ownership information from Vincentric.
"When it comes to car buying, value is about more than a low price tag," said Jamie Page Deaton, executive editor of U.S. News Best Cars. "The Best Cars for the Money award winners have strong value propositions at the dealership and down the road. They are all also a pleasure to own, with the performance, comfort and features buyers appreciate."
This is the fifth year in a row that the Kia Soul and Sorento have taken home awards, and the Kia Forte earns a repeat win for 2021.
Get a closer look at the Kia Sorento, Soul, and Forte at Kia of Wesley Chapel in Wesley Chapel, Florida.