Kia Niro Dominates in J.D. Power's EVX Satisfaction Survey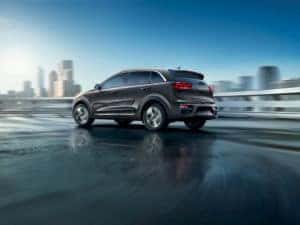 When it comes to organizations that provide reliable details about vehicles and how people feel about them, you turn to J.D. Power. Each year, the data analytics consumer intelligence company assesses the auto industry on various levels. In this year's EVX Satisfaction Survey, the Kia Niro ranked highest in the mass market BEV segment.
This is the second consecutive year that the Niro has topped its competition in the U.S. Electric Vehicle Experience (EVX) Ownership Study, with a score of 744. For reference, the average score in the mass market segment is 709. The study was conducted with the help of PlugShare, an EV driver app maker and research firm. Survey respondents included over 8,000 owners of BEV and PHEV models from 2016-2022 model years.
Not only did the Kia Niro fare exceptionally well with J.D. Power, but Kia as a whole ranked first among all automotive brands in the J.D. Power 2022 Vehicle Dependability Study. The study assesses issues experienced during the last 12 months of ownership for vehicles 3 years or younger (2019 model year). Kia had the lowest score, which means there were the least amount of issues for its vehicles. In turn, that means you can rely on them to last longer.
To learn more about the award-winning Kia lineup of vehicles, contact us or visit our team at Kia of Wesley Chapel.