Kia Partners With The Ocean Cleanup for a Sustainable Future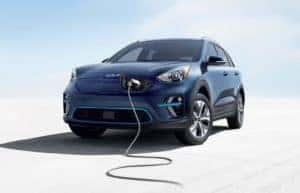 Kia has been working to help create a greener Earth through its Plan S project of creating many eco-friendly vehicles. But beyond that, the brand is promoting sustainability in practical ways. More recently, Kia announced a partnership with The Ocean Cleanup.
The Ocean Cleanup is an organization based in the Netherlands that creates technologies to remove plastic from the world's oceans. It does this by approaching the source — inflow from rivers — as well as cleaning what is already in the ocean. Kia plans to support TOC financially to further enhance the tech that's being used. Additionally, the funding from Kia will go toward a resource circulation system that takes the plastic found in the ocean and integrates it into The Ocean Cleanup's technologies.
"The key to Kia's vision for a sustainable future is not just to change the product and service areas, but to make positive changes for the planet," said Ho Sung Song, President and CEO of Kia Corporation. "Kia will continue to make inspirational movements through open partnerships with various partners with organizations like The Ocean Cleanup that have innovative technologies and ideas."
You can already see some of Kia's sustainability efforts in its vehicles today. The all-new Niro that recently debuted premium features materials developed from eucalyptus leaves, water-based paint, and recycled wallpaper.
It's exciting to see Kia give back to the Earth in these ways. Our team at Kia of Wesley Chapel hope this inspires you to do the same!