Kia Telluride Earns Spot Among Car and Driver's 10Best
For the second straight year, the powerful and impressive Kia Telluride earns a coveted spot on the Car and Driver 10Best list. The rugged and luxurious Kia SUV snagged its place among the 10Best for 2021 by delivering tons of value for its price.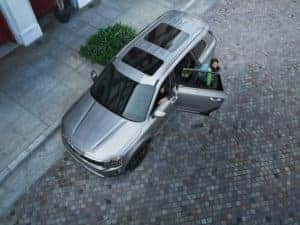 Car and Driver's editor-in-chief says that the Kia Telluride scores yet again by delivering plenty of standard features despite its affordable price tag. According to Ezra Dyer, who wrote the Car and Driver 10Best profile on the 2021 Kia Telluride, the SUV's "10-yard-long equipment list" puts luxury SUVs that sell for tens of thousands more to shame.
The Telluride also proves its mettle in one of the areas where it counts most: by offering up an enjoyable and smooth driving experience both on-road and off. With a burly 3.8-liter V6 and available all-wheel drive with Torque Vectoring Cornering Control, the new Telluride is truly a go-anywhere, do-anything kind of SUV.
"This award is a badge of honor we wear with pride," said Sean Yoon, president and CEO, Kia Motors America. "It is tremendously rewarding to know the industry's most keen-eyed experts recognize the high level of craftsmanship and engineering we invested into the Telluride. We look forward to being a mainstay on this list for years to come."
You can expect to see the Kia Telluride continue to pop up on the Car and Driver 10Best list for years to come. If you'd rather see the Telluride in person, you need only visit Kia of Wesley Chapel in Wesley Chapel, Florida. We have the impressive, award-winning Telluride in stock and ready to ride.