Kia Wins Two IntelliChoice CPO Awards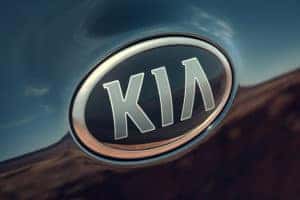 When you buy a certified pre-owned Kia, you can rest assured that your new-to-you vehicle is backed by one of the industry's best warranties. This comprehensive coverage program has even won two 2021 IntelliChoice Certified Pre-Owned Car Awards.
For four years running, the Kia Motor Company has earned the top spot in the Best Popular CPO Warranty category. This coverage takes care of your vehicle for 10 years/100,000 miles from its in-service date. On top of that, Kia CPO models are covered by a 1-year/12,000-mile Platinum plan, which encompasses critical components like your car's powertrain, suspension, cooling system, and electrical components.
Kia won another IntelliChoice award for its performance in the Best Popular Brand Used Ownership Costs category. This honor recognizes CPO Kia models for their quality — meaning that CPO Kia drivers don't have to spend as much on repairs as drivers who purchase CPO models from other automakers. Kia also earned this award in 2019 — along with every other CPO honor that IntelliChoice gave out that year.
Debbie Eldridge, an analyst for IntelliChoice, praised Kia for its impressive CPO program.
"This year's CPO study revealed a 38% increase in the number of Excellent values for Kia over last year on a per-trim basis," she stated. "What this means is, this year, more Kias scored the highest rating possible in IntelliChoice's Used Cost of Ownership analysis, sealing the deal on Kia's Used Ownership Costs award and making the purchase of a Certified Pre-Owned Kia a wise choice."
At Kia of Wesley Chapel, we'll help you find the perfect CPO Kia for your lifestyle. Contact us today to get behind the wheel of your next favorite vehicle!