Ways to Keep Sand Out of Your Car in Wesley Chapel, FL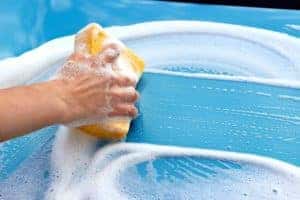 Living in Wesley Chapel, Florida has some great perks. We get to enjoy beautiful weather most of the year. And it takes just under an hour to drive to the beach. Now that warm weather has arrived, it is time to spend more time at the beach. Here are some tips to keep the sand out of your car and keep your vehicle protected during day trips to the beach.
Shake out everything
Before you head back to your car, make sure you shake out as much as you can. This includes your towels, shoes, bags, and clothes. You should also flip your head upside down and run your hands through your hair. Consider using an old, large makeup brush to brush off any lingering sand on your feet.
Use high-quality towels
Instead of using thick terry cloth towels, consider switching to smoother towels, like Turkish towels. The flat fabric will not collect sand like thick terry cloth does. In addition to cutting down on the sand, these towels dry faster, too. You can sit on them while you drive home.
Wash and wax your car
If you spend a lot of time at the beach, you should protect your vehicle with frequent washes. The salty air and water can start to corrode your vehicle if it is not taken care of. A monthly wax can also help protect your paint.
Call us at Kia of Wesley Chapel for more easy ways you can help preserve your vehicle's condition as you enjoy a beach-focused lifestyle in Wesley Chapel, Florida.